Schedule your appointment online with one our specialists
Monday – Friday: 7:30am – 5:30pm
Track the Status of Your Repair
View the progress of your vehicle's repairs at your convenience, even when we're not open.
If you would like to track the status of multiple repairs, please visit our
repair status page.
Chat live with one of our specialists, available to provide you with details regarding the status of your repair
Monday – Friday: 7:30am – 5:30pm
Free Estimate at Our Shop
Please complete the form below. One of our specialists will contact you to learn the specifics of your repair, outline a proper course of action & provide an approximate cost estimate. If you would prefer to stop by our shop, please indicate a convenient date & time.
Schedule your appointment online with one our specialists
Monday – Friday: 7:30am – 5:30pm
At Allied Auto Body we offer a fresh perspective in collision repair. Customer driven, we focus on cycle times, ensuring that your vehicle is returned to you in pre-accident condition in a timely fashion.
Quality is understood and never compromised. Using state of the art collision repair technology and repair methods, we exceed all expectations in the repairs we make. Cars are large investments and we treat them as such.
Allied Auto Body is dedicated to excellence, and because of that, you don't have to settle for what you're accustomed to with auto body repair. Our alliance is with you.

We're part of your community
By treating our customers like neighbors we not only create life long customers, we cultivate life long relationships and by doing so establish ourselves as active members in our growing community.

We'll be your advocates
We understand how difficult it can be to work with your insurance company after you've been in a wreck. When you bring your vehicle to Allied Auto Body, you won't have to handle any of it. We will work with your insurance company to make sure that you are receiving the best coverage and care.

We take pride in our product
We are in business to create a new vision for an aging industry, to ensure that you never have to settle when it comes to quality repairs to your vehicle, and to provide our customers with service backed by cutting edge technology and equipment for vehicles with cutting edge technology and equipment.

Allied Armor™ Spray-On Bedliners provide unmatched protection for your vehicle with the toughest, boldest, and most durable bedliners on the market. Expertly sprayed by highly trained technicians, you can rest assured it's been done right. We're so confident in Allied Armor™ quality that we back our bedliners with a lifetime warranty, giving you complete peace of mind. Allied Armor™ bedliners are designed to meet the needs of every truck owner, whether you're a farmer, hunter, contractor, or weekend warrior.
Our goal is to make the vehicle repair process a convenient and positive experience.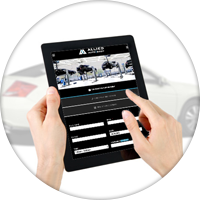 01
Vehicle Drop-Off
Vehicle Drop-Off & Log-In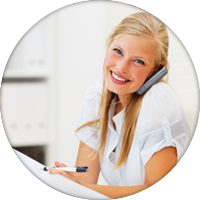 02
Insurance Authorization
Insurance company authorizes repair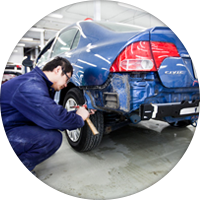 03
Repairs Begin
Vehicle is assigned to a technician and repairs begin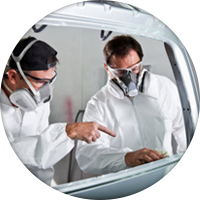 04
Vehicle Inspection
Any repairs are inspected and prepped for painting/ refinishing.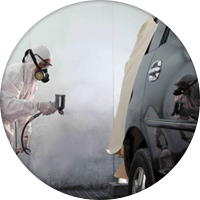 05
Painting, Refinish & Polish
Vehicle is then refinished with eco friendly primer, paint and clear coat in state of the art energy efficient paint booths that provide a controlled environment for an ideal finish. The vehicle is then polished, pinstripes and accessories are applied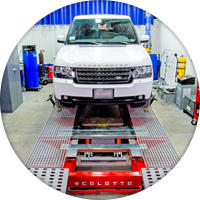 06
Clean Vehicle
Vehicle is washed and vacuumed and prepared for delivery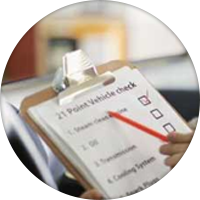 07
Quality Assurance
Service advisor performs a quality control inspection and deems vehicle ready for delivery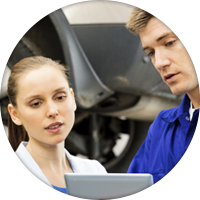 08
Pickup Vehicle
Visit collision center to go over vehicle with your service advisor and complete final paperwork